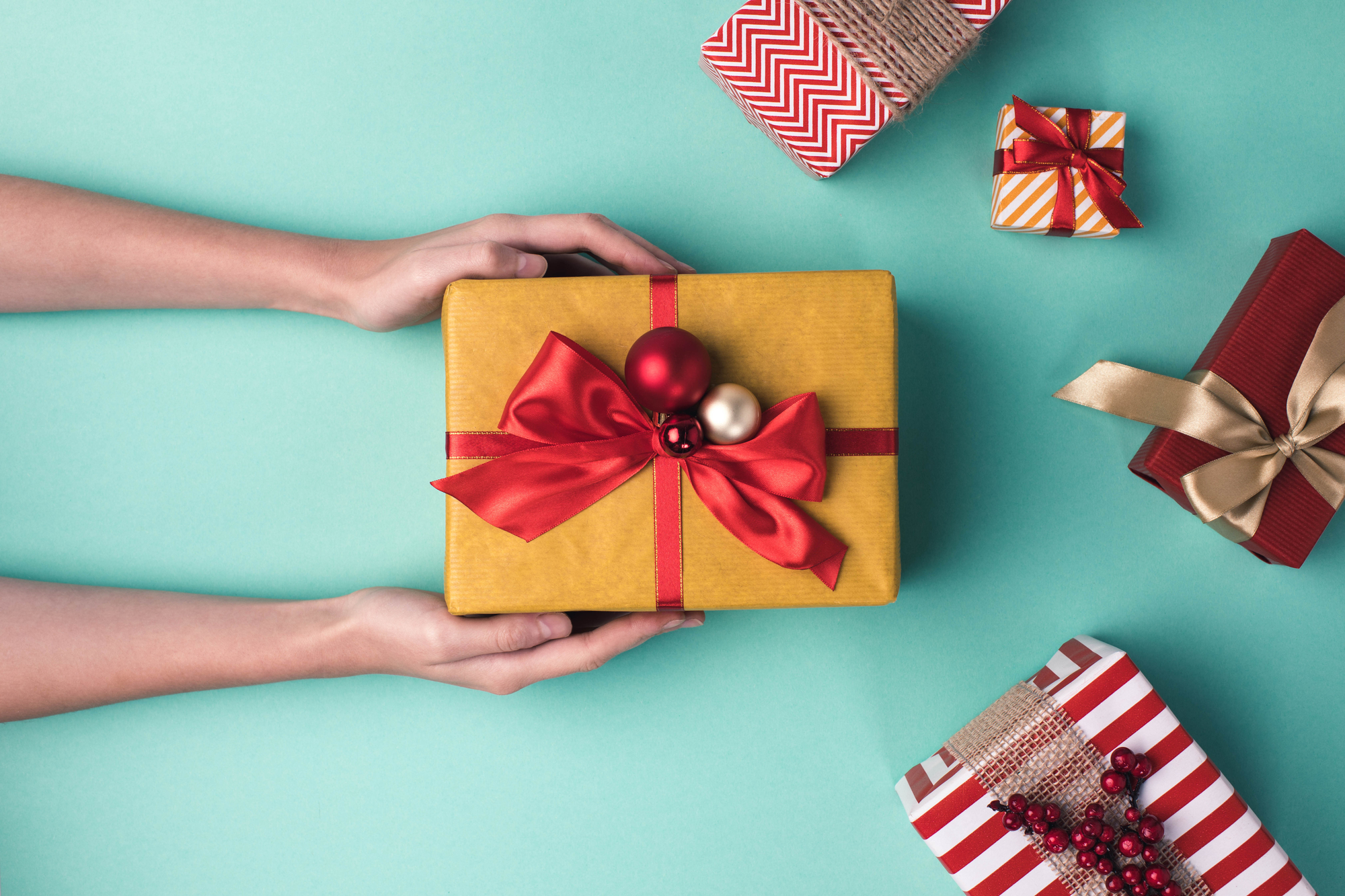 The holiday season is officially upon us. This year is going to look a little different for all us, but that doesn't mean there's any less to celebrate. We just have to be a little more creative with our holiday traditions and gift-giving. We're sharing some gift ideas for those who are staying at home, as well as some gifting alternatives.
Sprucing Up the House
With so many of us staying at home, now is the perfect time to make your house (or the home of a friend or relative) more festive! Throw pillows, rugs, candles, and soft blankets can make any room feel a little cozier. If you're looking forward to spending time outside this winter, a fire pit, portable hammock, or a camping tent can be fun additions to your backyard.
Can't Travel? Bring the Foreign Flavors to You
The health crisis has put a damper on many people's travel plans. One way to explore a new culture without leaving your home is with a subscription box. There are a wealth of companies offering different items for a variety of palettes and budgets. You might want to try a snack box or coffee sampler from around the globe. There are also subscription boxes for wine, cooking ingredients (sauces, spices), meats, and other specialty items.
If you're looking to save on calories this holiday season, there are also subscription boxes for self-care. Treat yourself, a friend, or a loved one to some mindfulness and relaxation. Self-care subscription boxes include items such as candles, aromatherapy, skin products, bath items, journals, slippers, and even coloring books. You can enjoy a one-time package or a monthly subscription (self-care surprises every month!).
Support a Local Business
Small, local businesses are the heart of our economy. And this year has been a challenge for many of them. You can shop for your loved ones and help support your favorite local businesses by purchasing a gift card. Consider patronizing your local restaurants, coffee shops, book shops, and other local artisans. (Pro tip: if you're still stuck for gift ideas, you'll be sure to find some treasures at a local art co-op or collective).
Connecting with Friends and Family
While we're still social distancing, many are turning to new communication technology to help keep us connected. Items such as the new Google Nest Hub Max or the Alexa Echo Show can help with the virtual interactions. Pair those with a portable charger or a projector, and keep the conversations going indefinitely.
Gifting Alternatives: Giving Back
Instead of purchasing presents this holiday season, some are choosing to donate their time or money to their neighbors in need. There are plenty of causes and organizations looking for support – everything from homelessness and food insecurity to animal welfare and historic preservation. You can contact an organization directly or go through a group like Hands on Atlanta, a local organization that connects volunteers with non-profit groups and schools in need. Some Atlanta-based charitable organizations that are always looking for volunteers or donations include: Giving Kitchen, Atlanta Community Food Bank, Open Hand Atlanta, Habitat for Humanity, City of Refuge, Best Friends Society of Atlanta, and the American Cancer Foundation, and Lifeline Animal Project.
CARES Act for Charitable Giving
If you do support a 501(c)3 public charity or foundation this holiday season, be sure to hold onto your donation receipts. Under the CARES (Coronavirus Aid, Relief, and Economic Security) Act, taxpayers can itemize as much as $300 for cash contributions to non-profit groups. This is for the 2020 tax year only.
While this holiday season will be the cap to an exceptional year, there are still fun and safe ways to connect with those you love. Whether it's a unique treasure from a local shop, a box of goodies from across the globe, or a donation to a cause close to your heart – there are plenty of ways to celebrate the season with your friends and family. ­
If you or a loved need help with an issue related to estate planning, probate, or real estate law, please reach out to Brian M. Douglas & Associates at (770) 933-9009 or via our online contact form. One of our experienced attorneys would be happy to help.