Your Family Law Attorney
We're a team of experienced attorneys in divorce & family law. Specializing in father's rights.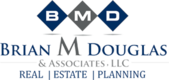 Our Family Law Core Beliefs
At our firm, we pride ourselves on being experts, not generalists. Our primary mission is to help fathers stand on equal ground as parents, ensuring they receive the recognition and rights they deserve. We specialize in asset protection, ensuring your hard-earned assets are safeguarded. Our adeptness in handling modifications sets us apart, and our aggressive advocacy combined with a strategic litigation approach guarantees comprehensive success. As movement/action-oriented attorneys, we are always proactive, ensuring the best outcomes for our clients.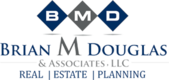 Core Family Law Practice Areas
Our core areas of practice for family law
We Specialize In Fathers' Rights
We are a division of Brian M. Douglas & Associates, LLC focusing on advocating for clients across Georgia in family law matters.
At Brian M Douglas & Associates, we hold a distinctive specialization in advocating for fathers' rights. We recognize the unique challenges and misconceptions fathers often face in the legal landscape, and we are dedicated to ensuring they receive equal treatment and representation. Our experienced team understands the nuances of fathers' rights, from custody battles to financial support concerns. We believe that fathers play an indispensable role in their children's lives, and our mission is to ensure that this role is acknowledged and protected in the eyes of the law. Through our unwavering commitment, expertise, and passion, we champion the rights of fathers in Georgia, ensuring they stand on equal ground in every legal proceeding.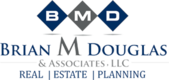 Our Specialized Family Law Services
Our attorneys are here to help with your specialized family law needs
Custody / Visitation | Modifications Of Custody & Visitation
Modifications Of Child Support
Contempt & Related Matters
Other Related Family Matters
High Net Worth Divorce Law
We're A Top Divorce Lawyer In Atlanta
Situated in the heart of Atlanta, our law practice stands as a beacon of expertise in family and divorce law. While our core practice areas encompass the broad realms of Family Law, Divorce/Custody, and Asset Protection, we hold a distinctive specialization in advocating for Fathers' Rights. Within this niche, our services are comprehensive, ranging from handling custody, visitation, and their modifications to addressing legitimation and paternity matters. We are adept at navigating modifications of child support, crafting effective parenting plans, and managing contempt and related issues. Our team is also proficient in securing protective orders, ensuring asset protection, facilitating mediation, and addressing a myriad of other family law concerns. We are not just generalists; we are experts. Our unwavering commitment is to help fathers stand on equal ground as parents, with a keen focus on asset protection. Our skill in modifications is unparalleled, and our aggressive advocacy, combined with a strategic litigation approach, ensures comprehensive success for our clients. As movement/action-oriented attorneys, we are always at the forefront, championing the rights and interests of those we represent.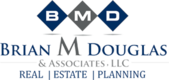 Family Law FAQS
Frequently asked questions about family & divorce law in Georgia
What are the grounds for divorce in Georgia?
Georgia recognizes both fault and no-fault grounds for divorce. The most common no-fault ground is the marriage being "irretrievably broken." We will help you decide if it is strategically sound to consider alleging "grounds" in your divorce.
How is child custody determined in Georgia?
Child custody decisions are based on the best interests of the child. Factors considered include the emotional ties between the child and parents, the capacity of the parents to provide for the child's needs, and the stability of the home environment: among many other considerations that are specific to each situation.
How is child support calculated?
Georgia uses an "Income Shares Model" for determining child support, where both parents' incomes are considered in determining the amount that the court will accept.  Both parents are expected to contribute to the support of children. 
Can child support or custody orders be modified?
Yes, if there's a significant change in circumstances, such as a change in income, relocation, or change in the child's needs.
Unless there is an emergency circumstance affecting the well being of a child, under the law a child support and/or custody order or parenting plan can be modified once every two years.
What is legitimation, and why is it important?
Under Georgia law, the legal process of legitimation is required if a child is born out of wed-lock.  This court process is required to recognize the father as the legal parent of the child and allow the father to have important parental rights. 
How are assets divided in a divorce?
Georgia is an "equitable distribution" state, meaning assets are divided fairly, but not necessarily equally, based on various factors.
It is very important to assess all of the factors a court considers.
What is mediation in the context of family law?
Mediation is a process where a neutral third party helps the disputing parties reach a mutually agreeable solution. I
n most family law matters, a court will "order" parties to attempt to resolve some or all issues at a mediation.  It is very important to have a skilled attorney guide you through this process. Mediated agreements are legally enforceable.  Important rights can be waived or lost without expert guidance in a mediation setting.
How long does a divorce take in Georgia?
The duration can vary based on the complexity of the case and whether it's contested or uncontested.
We can help you make educated decisions about the timeline of your family law matter based on our experiences in each County in Georgia.
Do grandparents have visitation rights?
Historically, grandparents have not been afforded any visitation or custody rights under Georgia law.  In 2019, however, Georgia legislated the Georgia Equitable Caregiver Act.  This law allows the Courts discretion to award caregivers other than parents, such as grandparents, visitation and caregiving authority. 
What are protective orders, and when are they used?
Protective Orders in Georgia are also referred to as "Orders of Protection," and they are very different from "Restraining Orders."  Protective Orders in Georgia are issued under the Federal Family Violence Act and Georgia's "Stalking Statute."  They are enforceable by law enforcement and violation of a Protective Order can be a felony under Georgia law.  Restraining Orders offer no protection and simply restrain an individual from taking certain actions.  Restraining orders are not enforceable by law enforcement. Our family law team are experts in this area of the law.  Attorney Seidenberg was a member of a Legislative Task Force to implement these laws in Georgia.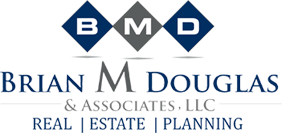 Have More Questions About Family Law? Call Our Expert Attorneys Today.
If you have questions, need guidance, or support, Brian Douglas Law & Associates are here to help. Give us a call today.
(770) 933-9009