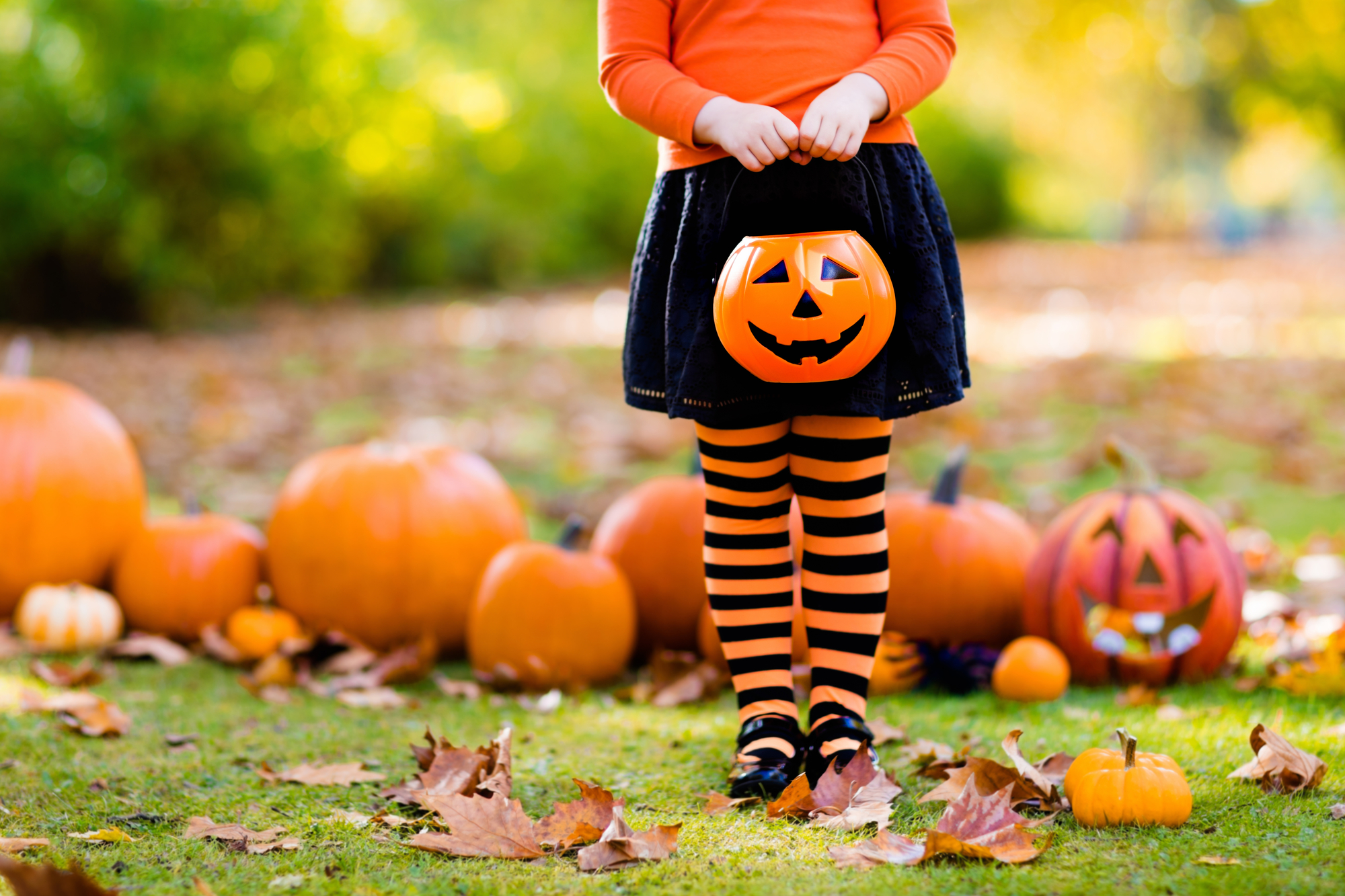 If ever there was a holiday made for a pandemic, it would be Halloween! Consider this: those who brave haunted houses and mazes try to stay away from zombies and ghosts, therefore social distancing. Children collect individually wrapped treats, thus cutting down on germ spreading. And it's the one day of the year when wearing a mask is not only acceptable, but expected! Check out these socially safe, family-friendly Halloween events in the metro Atlanta area:
Haunted Houses
If you're looking for some Halloween scares, the metro area offers plenty of haunted house escapes:
The award-winning Netherworld in Stone Mountain will open in late September with temperature checks, masks required, timed tickets, smaller group entry, and plenty of hand sanitizer available.
The Folklore Haunted House in Acworth features two haunted houses to test your mettle: "The Manor," a once-beautiful estate that has fallen into a scary state of disrepair, and "Asylum 67," based on the tale of the 1960s-era Georgia State Asylum. After your tours, you can stay and play carnival games on the Midway of Mayhem. The screaming begins on September 26. Folklore will require masks and temperature checks for all guests.
Love haunted houses but want to stay safely in your car? Take a ride down The Haunted Highway, Georgia's only drive-through haunted house. Located in the North DeKalb Mall parking lot, The Haunted Highway promises a spooky but safe Halloween experience. Young children are encouraged to dress in costume to enjoy a toned-down Halloween adventure from 3-7 p.m. Starting at 8 p.m., expect a scarier ride including zombies, blood and gore. Tickets are available online for the family-friendly and PG-13 versions.
For a haunted house experience that doesn't require you to leave your house, watch this video tour of Disneyland's Haunted Mansion!
Festivals and Experiences
Six Flags Over Georgia will once again host Hallowfest on weekends September 18 through November 1. Hallowfest includes "day thrills" in five themed areas for families and young children, including a pumpkin patch and witch-themed storytelling and park-wide trick-or-treating. At sundown, the attractions turn spookier with a Zombie Zoo, ghost pirates and scary clowns eager to scare you.
Walk on the wild side of Halloween during Zoo Atlanta's Boo at the Zoo, five days of family-friendly Halloween activities. Dress in costume and join the animals in collecting Halloween treats around the zoo. Purchase your timed tickets in advance online.
Explore the spooky side of nature during the Fernbank Museum's Fernbank After Dark: Science & Spirits on October 9. This 21+ event will feature after-hours access to Woodland Spirits, Fernbank's Halloween-themed transformation of their 75-acre urban forest, plus ghoulishly good food and drink for purchase.
Trick-or-Treating
Have little ones that love candy and trains? Satisfy their sweet tooth and their curiosity about locomotives at the Southeastern Railway Museum's Train or Treat event on October 24. Tour real engines, cabooses, and passenger cars in costume while trick-or-treating at this Duluth attraction. More information is online.
Many communities around Atlanta are offering outdoor, safe trick-or-treating. In Johns Creek, kids can trick-or-treat on October 21 from 6-8 p.m. at Johns Creek City Hall and Police Headquarters, located in Technology Park. Avalon welcomes trick-or-treaters from 10 a.m. to noon on Oct. 24. Downtown Newnan invites children to trick-or-treat in their Munchkin Masquerade from 10 a.m.-noon on Oct. 31. Panola Mountain State Park will host a Trunk-O-Treat on Oct. 31 from 2-4 p.m.
If you're on candy duty this Halloween, you may want to attach a socially-distanced candy chute to the outside of your home. Homeowners have been installing plastic or PVC pipes that stretch from the house down to the trick-or-treater's outstretched candy bag. This is a great project for someone who is creative, handy, and committed to Halloween candy!
No matter how you choose to join in the fun, Atlanta offers plenty of ways to safely get into the spirit of Halloween. Wash your hands, bring your mask, and prepare to have a bewitchingly good time!
If you or a loved need help with an issue related to estate planning, probate, or real estate law, please reach out to us at (770) 933-9009 or via our online contact form. One of our experienced attorneys would be happy to help.