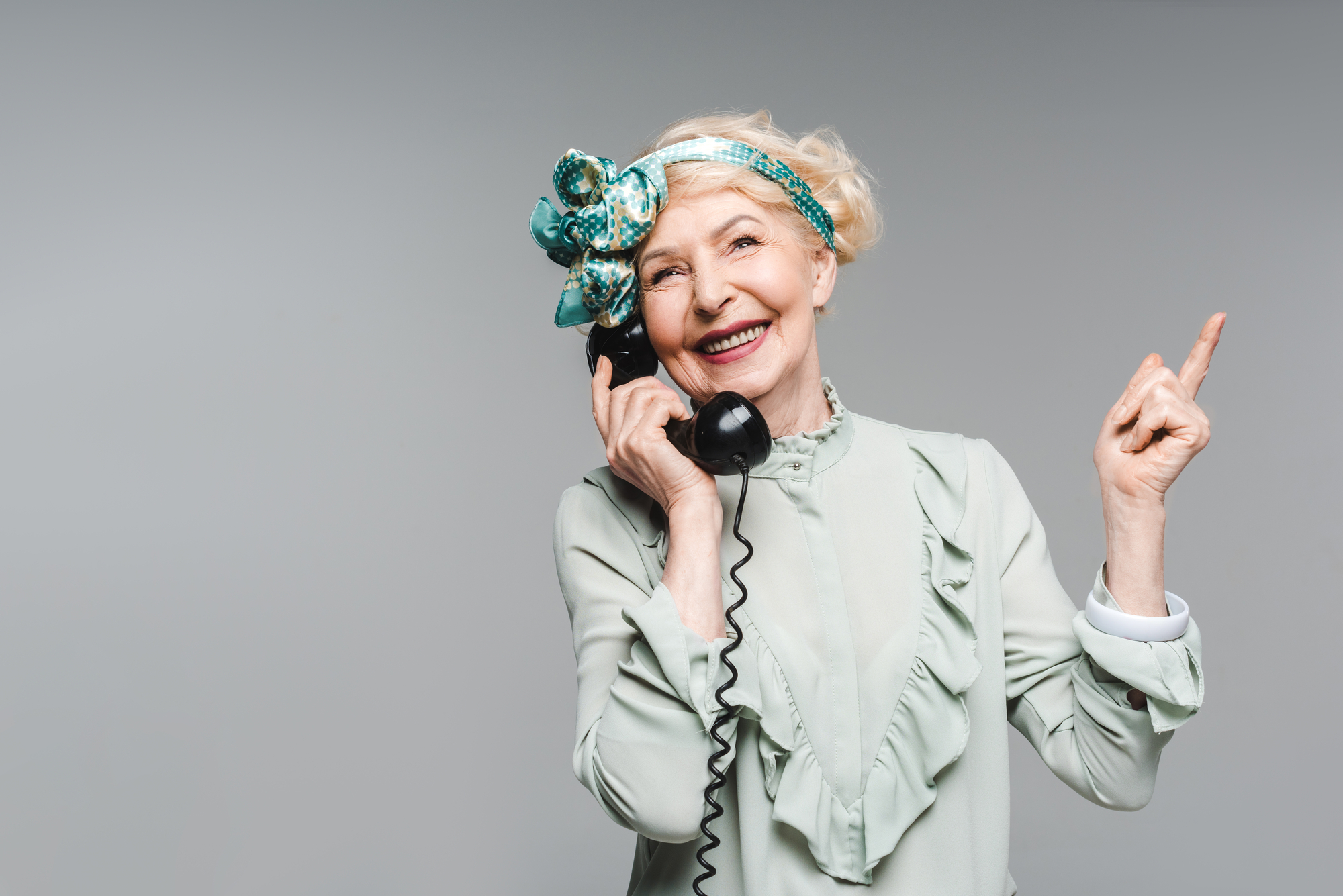 Now more than ever, social isolation is a major issue among families. Not only does it affect those who are adhering to the current health guidelines, but it also impacts our older relatives. Our grandparents, neighbors, and friends who were already living by themselves are now more likely to feel the effects of social isolation and loneliness. Social isolation can impact our health, contributing to depression, weakened immune systems, high blood pressure, heart disease, and even dementia. However, there are some ways to help prevent feelings of social isolation and loneliness and improve our loved one's overall health.
Put Neighbors and Health Professionals on Notice
Typically, family members are the first to notice when their loved ones are acting a little deflated or withdrawn. But not everyone has the benefit of living near their relatives. Or, with social distancing policies in place, even if you do live near your family members, you might not be able to check on them in person. This is where neighbors and health professionals can help.
Someone who is concerned about their family member may want to reach out to a trusted neighbor and ask for help. The neighbor can help keep an eye on the family member, check in to see if there's anything they need, or even just visit them every once in a while (from a healthy distance). Also, health professionals should be extra vigilant for signs that their patients are experiencing social isolation. If needed, they can arrange for additional care or even introduce a new medical protocol.
Introduce and Explain Communication Technology
Many older adults already own a laptop, tablet, smartphone, or another piece of communication technology. However, they might need a little help using the apps or accessing online resources. Programs like Facetime, Zoom, or Skye can help your family members feel more connected (and it's also a great way of "checking in" on them virtually). Also, within the past several months, many institutions and organizations have started sharing their materials online. So, whether your relative enjoys visiting museums virtually, joining an exercise class or religious service online, or connecting with friends and playing a game on the Internet – there are plenty of options for connectivity and engagement. Just be sure that your family member has the appropriate hardware and they understand how to use it.
Connect Over the Telephone
For older adults who do not have a computer or smartphone, or they're not comfortable using one, a simple call to their landline phone can make a big difference. Take some time to say "hello," check in, see how your older relative is doing, and if there's anything they need. You might want to set up a phone tree within your family – create a schedule of who will call each other, when, and if there are any specific items they should be asking about or communicating with the rest of the family. It may seem a little antiquated, but picking up the phone is an easy and inexpensive way to connect with your older relatives and prevent feelings of social isolation.
Gift Them Something to Take Care Of
Another way to prevent feelings of isolation or loneliness is to give your relatives something to take care of. Owning a pet, for example, can help people feel more engaged, secure, and motivated – and less alone or depressed. Having a pet can also be a great social icebreaker and a way to meet new friends. But before you rush out to buy your relative a furry friend, just be sure that they are interested and able to take care of a pet. There are plenty of other "care" options out there, like tending a new garden.
Encourage a Sense of Purpose
Similar to the health benefits of having something to take care of, older adults can prevent loneliness by having a sense of purpose. Whether it is a hobby or a group activity, anything that is inherently social can be beneficial. Volunteering, for example, is a great way to stay active, meet people, and support your favorite causes. If you or your older relatives are looking for a new activity, try your local community center, senior living center, or your local place of worship. These organizations often provide group activities or outings – and many of them also have virtual or socially distanced options that adhere to the current health guidelines.
Have Additional Questions? Contact Brian M. Douglas & Associates
Our law firm specializes in helping seniors live with peace of mind. If you would like assistance with an existing legal issue or have questions about how to protect yourself or your loved ones, please reach out to Brian M. Douglas & Associates at (