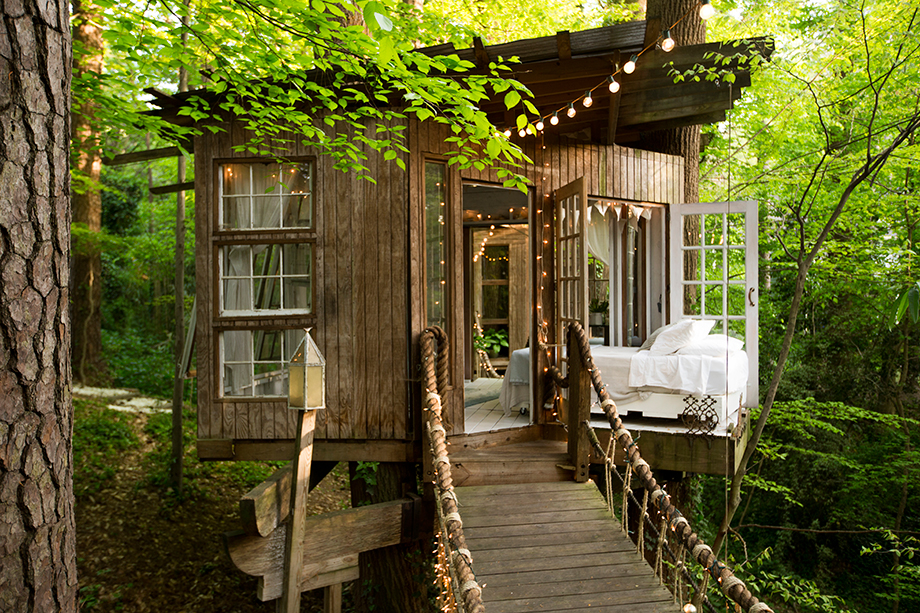 The last few years have seen a boom in the business of short-term vacation rentals, with companies such as Airbnb bringing new revenue streams to cities across the country. While Airbnb guests enjoy the company's unique vacation experiences and reasonable rates, some local leaders accuse the company and its hosts of disrupting the tourism and housing industry. The conflict has led many cities, including those in metro Atlanta, to consider passing new regulations and legislation.
Airbnb in Georgia
More than 1.1 million guests stayed at Georgia Airbnbs in 2018, with the Airbnb hosts earning $158 million that year. (Source: Airbnb.com). In Atlanta alone, there are approximately 10,500 active short-term vacation rentals. One, a treehouse in Buckhead, has the distinction of being on Airbnb's #1 "Most Wished-For Listing" worldwide. (In case you're curious, the $375/night treehouse is already booked through the end of 2020).
Airbnb launched in 2008, but stayed ahead of regulation until 2018. That's when an overwhelming amount of concerns related to noise, safety, trash, and parking issues led local governments to act. Currently, 280 Georgia cities and counties are considering imposing some form of a hotel/motel excise tax on Airbnb hosts. Georgia law provides local governments with the flexibility of regulating their short-term vacation rentals; however, these local municipalities cannot require the registration of or the inspections of residential rental properties.
Savannah's Airbnb Regulations
In 2015, the City of Savannah passed an ordinance to control short-term vacation rentals, as the rentals were beginning to impact the Historic District's tourism industry. Savannah only grants 1,300 STVR certificates within the whole city, and no particular part of Savannah can have more than 20% of its properties be STVR properties. Hosts have to comply with city codes, pay hotel/motel excise taxes, and inform their neighbors of future STVR guests. If the hosts do not comply, they face fines or the revocation of the certificate.
New Regulations in 2020?
More than 20 Georgia cities have enacted short-term vacation rental ordinances similar to Savannah's regulations. Last year, State Rep. Kasey Carpenter (R-Dalton) introduced House Bill 523 to prevent the local government regulations of vacation rentals; however, his proposed legislation failed in committee.
Still, many metro Atlanta cities do not have laws that specifically address Airbnb rentals. Atlanta, Brookhaven, Sandy Springs, and South Fulton cities require Airbnb hosts to obtain a business permit/license and pay an excise tax. Additionally, Brookhaven imposes a 180-day limit on vacation rentals (Airbnb hosts cannot have their properties listed and available for more than 180 days a year). Lilburn regulates short-term vacation rentals as if the properties were a bed and breakfast. Dunwoody and Peachtree Corners have outlawed renting a space for less than 31 days.
Now that the Georgia General Assembly is back in session, there could be new proposed regulations related to Airbnb hosts and permitted activities. We are following the legislative session and will let you know of any updates.
If you or someone you know needs help with a Real Estate, Business Planning, or Estate Planning, please reach out to our experienced attorneys at Brian M. Douglas & Associates. You can contact us (770) 933-9009.