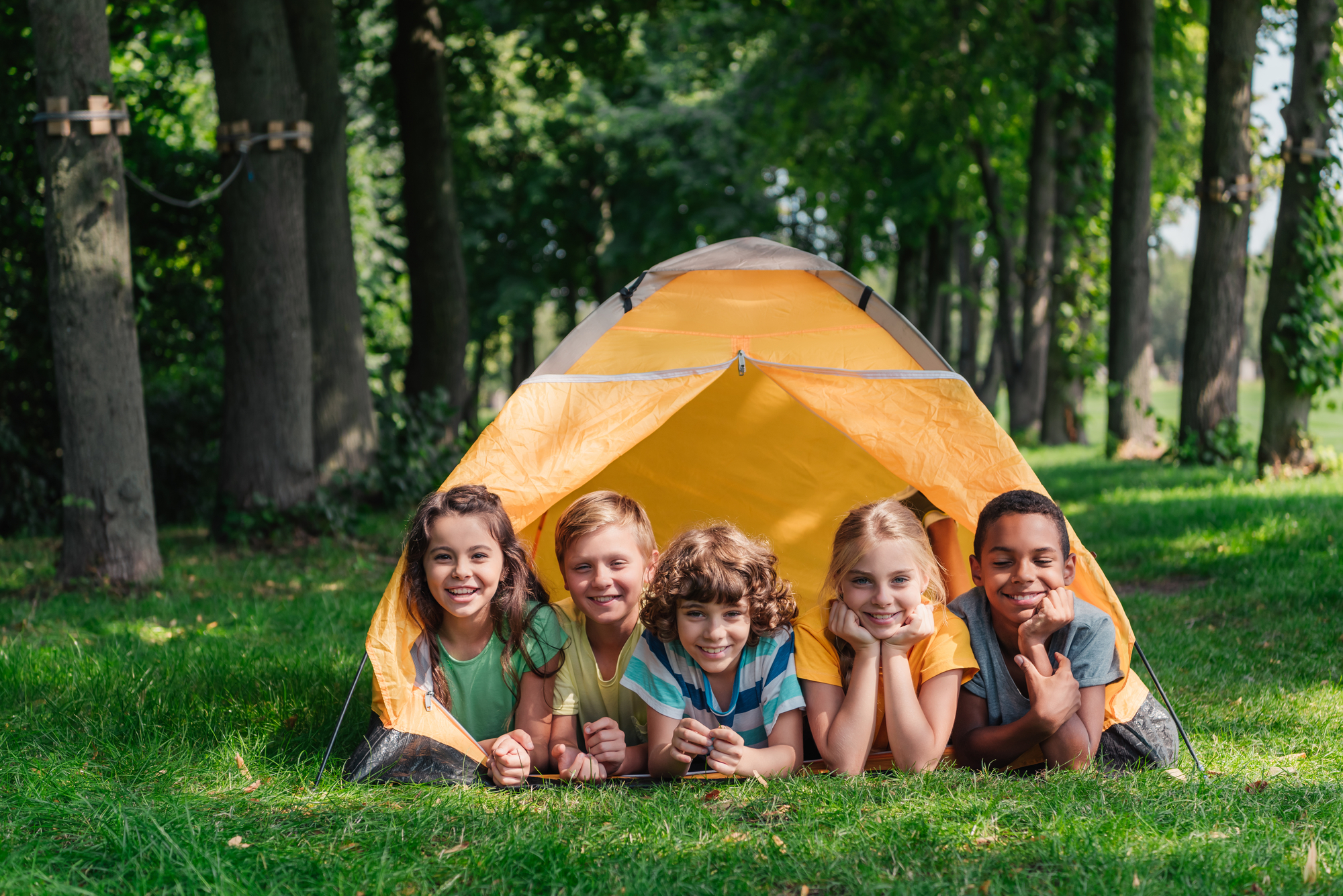 With the weather warming up and the school year winding down, parents are starting to scope out some fun activities for their kids this summer. Camp season might look a little different this year because of the extra health precautions in place, but everyone is still guaranteed to have a good time. We're taking a look at some of the camps available in Atlanta this summer and how the organizers are working hard to keep everyone safe.
CDC Guidance on Summer Camps
The U.S. Centers for Disease Control and Prevention recently released new health and safety guidelines for summer camps during COVID-19. The guidelines are very similar to the protocols in place for the regular school year, with the CDC recognizing the important role that summer camps play in children's social, emotional, and physical development. The guidance is intended to help camps operate while protecting campers, their families, and the staff from the spread of COVID-19.
The CDC advises that everyone within the camp should wear their masks at all times – unless they are eating, drinking, or swimming. (There are also exceptions for special health conditions). Children should stay three feet away from each other during normal activities and six feet away when they are eating or drinking. Camp counselors and other adults should stay six feet away from the campers and each other.
Extra Precautions
Summer camps in the Atlanta area are taking extra precautions to keep their campers and staffers safe. Many of the organizations are holding their programs outside or making sure the activities take place in well-ventilated areas. Instead of large groups, they are attempting to keep the gatherings small. Summer camps are installing informational signs and sanitation stations, in addition to having staff trained on proper cleaning measures and symptom screenings. Any shared equipment will be regularly disinfected; the summer camps are reorganizing so that there is more equipment with fewer campers sharing it.
Atlanta Summer Camp Ideas
Here is a look at some of the summer camps happening in and around Metro Atlanta:
All Star Summer Day Camp: Nine weeks of camp for children ages 6-12, June 1-July 30
Alliance Theatre Drama Camp: Drama camp for children elementary school through high school
Bright Horizons Summer Explorations: Exploring nature for children ages 3-12
Camp Flashback: History camp and flashback fun for children ages 7-12
Club SciKidz: Variety of art and science-themed camps for children in grades 1-8; STEM and STEAM projects
Girls Inc. of Greater Atlanta: A variety of specialized camps for girls elementary through high school ages (ex: STEM, business, sports, dance)
High Museum of Art Summer Camp: Week-long sessions at the museum exploring the collections and experimenting with creative projects; appropriate for children in grades 1-8, July 7-30
Jump Start Gym Summer Camps: Programs beginning June 1 for children ages 3 and older
Marcus Jewish Community Center of Atlanta Summer Day Camps: Performing arts, sports, speciality programs and traditional camp activities for children and teenagers
The Spanish Academy: An immersive language camp for children ages 2-6
Spruill Center for the Arts Camp: This June 1-August 6 camp focuses on the arts – creative, visual, studio, and performing. Campers ages 5-14 welcome.
Squirrel Hollow Camp: This camp has academic and recreational activities designed to help children aged kindergarten through 8th grade with confidence; June 21-July16
Vinings School of Art Camp: Crafts projects and fitness sessions for children aged 6-14; June 1-August 10
Woodward Academy Summer Camps: More than 150 camp offerings (athletic, academic, artistic, activity) for children in grades 1-12; May 24-July 23
YMCA of Metropolitan Atlanta Summer Camps: Variety of camps and programs at YMCA locations across Metro Atlanta
Zone of Light Studio Summer Programs: 11 themed weeks (beginning June 1) with daily activities, art projects, acting, outdoor games, reading and writing; appropriate for ages 5-15
For more Metro Atlanta summer camp ideas or to search by subject matter, you can visit Atlanta Parent Magazine's 2021 Guide to Summer Camps.
While the summer camp season will look a little different than previous years, you can still find a program for just about any interest. These groups are working hard to ensure that your children will have a fun and safe summer experience. If you or a loved need help with an issue related to estate planning, probate, or real estate law, please reach out to Brian M. Douglas & Associates at (770) 933-9009 or via our online contact form. One of our experienced attorneys would be happy to help.