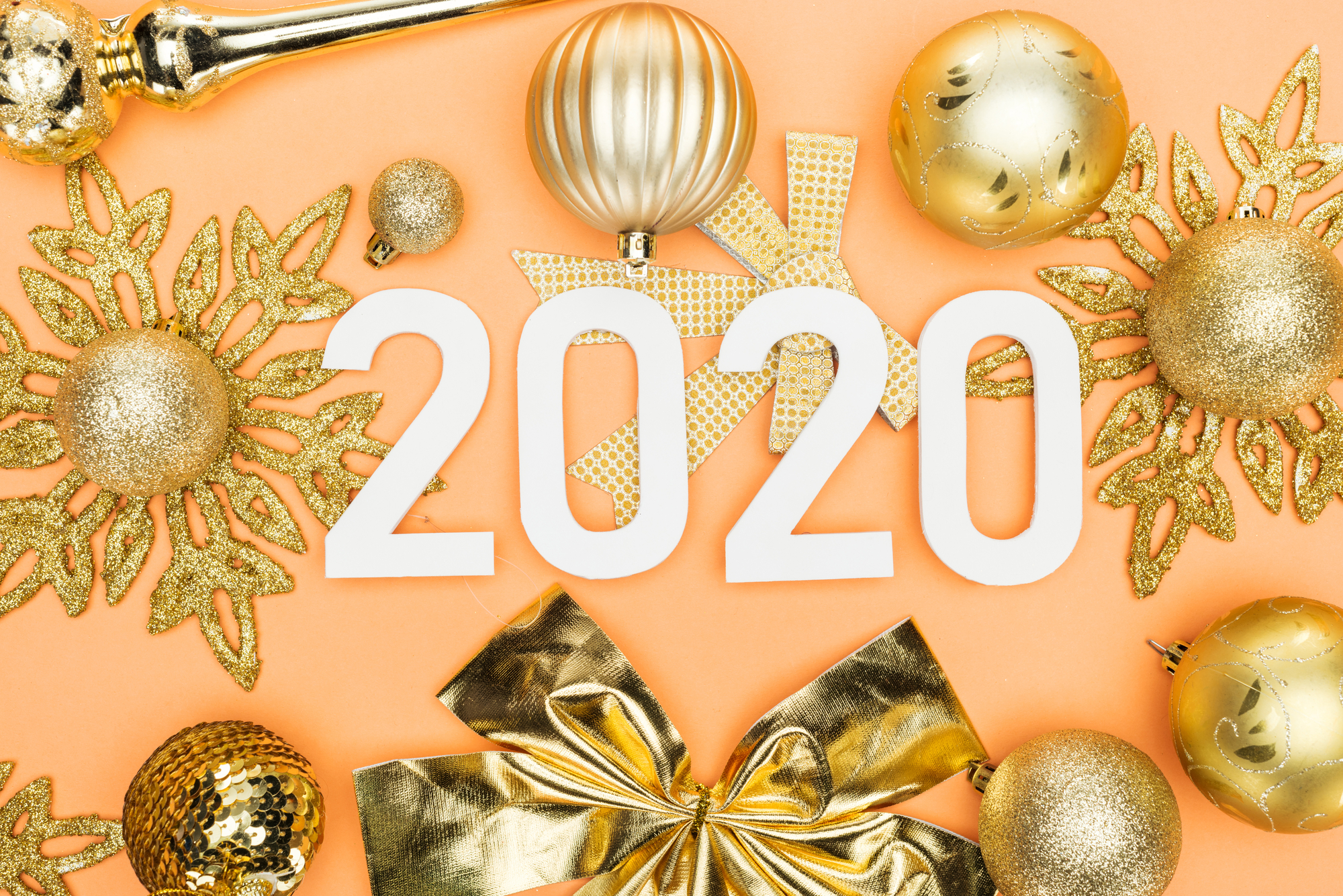 About a year ago, in late December 2019, everyone was all abuzz for the new year. It was about to be a new decade! We made plans for our health, our families, our friends, and our careers. So many exciting opportunities and new projects. And then…. 2020 happened. With the health crisis and changing political climate, the past year has definitely been a challenging one. But there have been some bright spots, too.
A New Way to Connect
Fears over the spread of COVID-19 put an early end to in-person meetings, court appearances, and real estate closings. But we figured out a way to carry on. Many of our interactions (both personal and professional) went virtual in 2020. Thanks to programs like Zoom, Skype, and Google Hangouts, we were able to return to business as almost-usual. Virtual meetings have become an efficient option and an invaluable tool for connecting with our friends, family, and service professionals.
Historically Low Mortgage Rates
In response to the health crisis, the Federal Reserve dropped federal fund rates to between 0 to 0.25%. As a result, short-term and long-term rates, including mortgage rates, also declined. (As of late December 2020, the average interest rate on a 30-year fixed-rate mortgage is 2.792% APR. The average rate on a 15-year fixed-rate mortgage is 2.499% APR. The average rate for a 5/1 adjustable-rate mortgage is 2.977% APR. Compare that to December 2019, when the average rate for a 30-year fixed mortgage was about 3.7%. Lower mortgage rates mean that homeowners are paying less money towards interest. This, in turn, encourages more home buying as well as refinancing.
Pets Finding Their Fur-Ever Homes
With more people spending their days at home, pet adoption was a huge trend for 2020. More households were bringing home or fostering a dog, cat, or other four-legged or feathered friends. Pets are a wonderful source of emotional support. They also encourage us (some more insistently than others) to get off the couch, away from the computer, and into the fresh air! Every month, our law firm sponsors a dog through LifeLine Animal Project. We cover the pet's adoption fee and share their photo on social media; this way, the dog is more likely to find their forever family. We were able to help 12 dogs get adopted in 2020!
Paying It Forward
Gratitude and thankfulness were two additional bright spots in 2020. Over the past several months, our community has come together to support the less fortunate and has found new ways to say "Thank You" to those keeping us healthy. Many people began the process in spring 2020 by clearing out their homes and donating clothes, linens, and other housewares to those in need. Others gave funds, food, and other essential items to organizations that serve the community. There were countless stories about people who anonymously covered their neighbors' food bills, utilities, and even their rent or mortgage. People kept small businesses afloat by shopping local and kept their favorite restaurants open by ordering take-out and leaving large tips for the waitstaff. Many local groups also collected funds and organized meals for our front-line and emergency workers. With our Gift Card Campaign, we were able to give back to over 30 small businesses by matching gift card purchases!
Learning to Pivot
Of all the hurdles life threw at us in 2020, probably one of the most significant lessons we learned is to pivot and be flexible. We continued to celebrate the important moments – we just had to be a little creative in those celebrations. Birthday parties became car parades, complete with decorated vehicles and vibrant music. We put off travel plans, opting to take virtual tours across the globe. Graduation and wedding ceremonies were small and intimate, but broadcast to entire families. For Halloween, we built candy shoots so that trick-or-treaters could safely enjoy the evening. We shared recipes and mailed homemade goods for Thanksgiving. For the holidays, we created new family traditions. Our relationships with our friends and family remained strong – we just found new ways to connect and communicate.
At Brian M. Douglas & Associates, we value the trust you've placed in us and the opportunity to support our clients throughout this challenging year. We look forward to continued successful relationships in 2021. If you or a loved need help with an issue related to estate planning, probate, or real estate law, please reach out to Brian M. Douglas & Associates at (770) 933-9009 or via our online contact form. One of our experienced attorneys would be happy to help. Happy New Year!