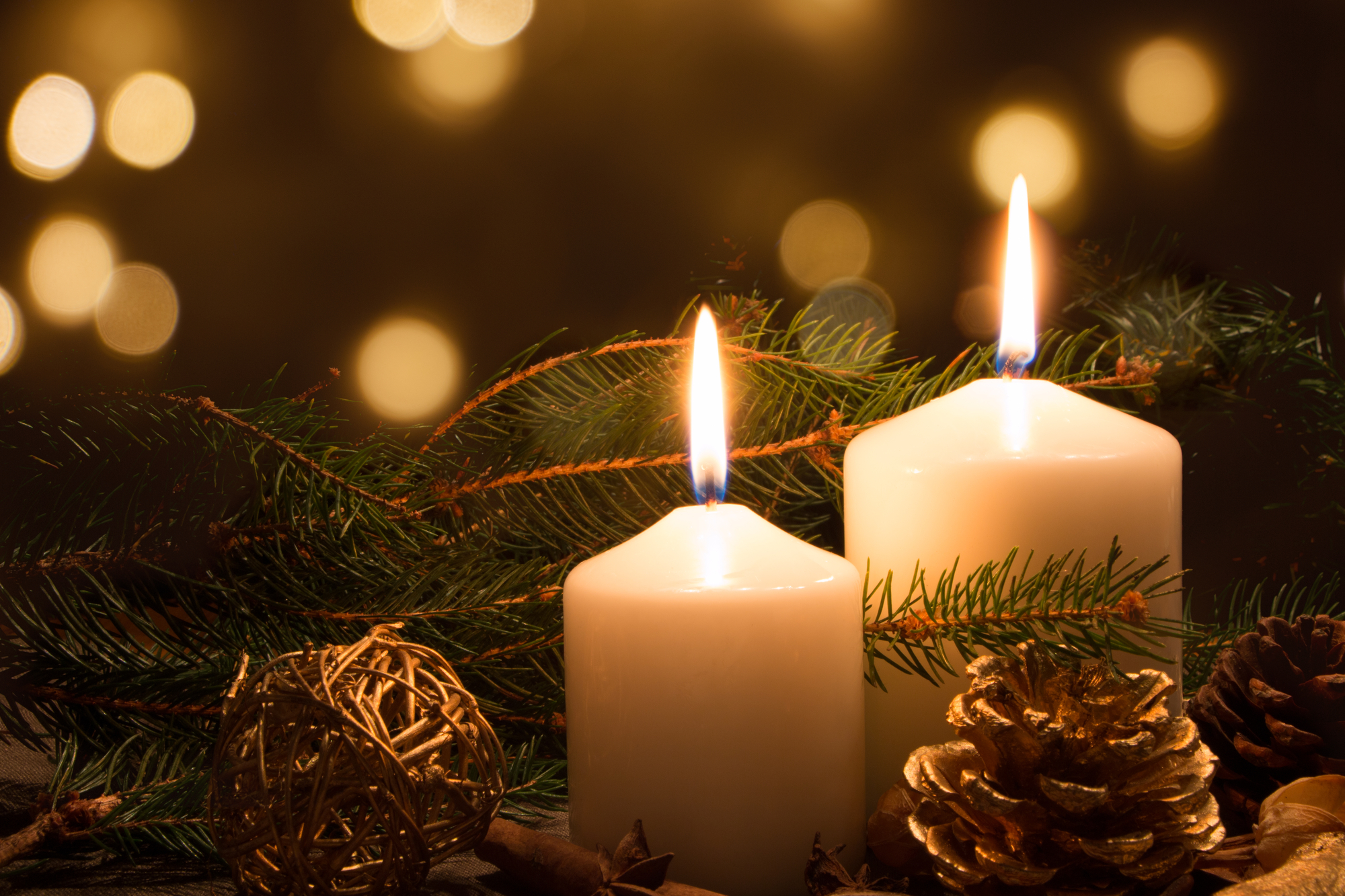 For those who are grieving the loss of a loved one, the holiday season can be a particularly difficult time of year. It seems like we feel their absence most strongly during holidays because of the memories and holiday traditions that they used to be apart of. To honor our loved ones and to find some peace during the holiday season, it can help to create new traditions and rituals.
Light a Candle in their Honor
Lighting a special candle is a warm and comforting way of remembering a lost loved one. You can purchase a candle or small lamp and keep it lit throughout the holiday season to signify their presence in your heart and your thoughts. The candle can be a loved one's favorite scent, or you can decorate it with a picture or items that remind you of them.
Make a Special Holiday Ornament
To remember your loved one, you can purchase or make a special holiday ornament and hang it in a place of honor on your Christmas tree. The ornament might reflect your relationship or shared interests. You can make the ornament out of items found in their home. Or, you can include a picture or a hand-written note in the ornament. This object will be a sweet reminder each time you decorate the tree.
Create a Memorial Wreath or Christmas Tree
If you have a collection of ornaments or items that belonged to a loved one, you might consider creating a memorial wreath or Christmas tree for them. You can decorate the wreath or tree with ornaments, ribbons of their favorite colors, or even with photographs and other sentimental items. Place the wreath or Christmas tree in a special area. This will allow everyone to enjoy the memorial item and reminisce.
Cook Their Favorite Holiday Dish
As you prepare your holiday menus, be sure to include your loved one's favorite or signature dish. This could be a dinner recipe, a holiday treat, or even a breakfast item. You can make a special toast in their honor and ask everyone at the table to share a favorite memory of your lost love one. If you have space at your family table, you can add an extra plate – this symbolizes their presence in your hearts and in your future holiday traditions.
Visit a Sentimental Place
The holiday season can be hectic, and one way to clear your mind and relieve stress is to get outside and get some fresh air. As a new holiday tradition, you might want to visit a place that reminds you of your loved one, or a special spot that the two of you used to visit together. If it's appropriate, you can also plant a tree there in honor of your loved one. It can serve as a living reminder of the happy memories you shared and their continued presence in your thoughts.
Support a Cause Important to Them
During the holiday season – or any time of year, really – the act of doing something that mattered to your loved one can be a comfort. You can donate money, food, or other items to a cause that your loved one used to support. You can make a charitable gift in your loved one's name. You can volunteer your time at a service organization or place of worship. One of our favorite new holiday traditions is to purchase several copies of our loved one's favorite book, place a label or short inscription on the title page, and then donate the book to a library, school, or care center.
Take Care of Yourself This Holiday Season
The holidays can be one of the most challenging times of the year to be without a loved one. While grief is a very personal process, be sure that you are gentle with yourself and are taking care of your own needs. Remember, your loved one would want you to be happy and healthy. In addition to incorporating some new holiday traditions, make sure that you have all the support you need.
If you need help with an issue related to estate planning or probate, please reach out to Brian M. Douglas & Associates at (770) 933-9009 or via our online contact form. One of our experienced attorneys would be happy to help.