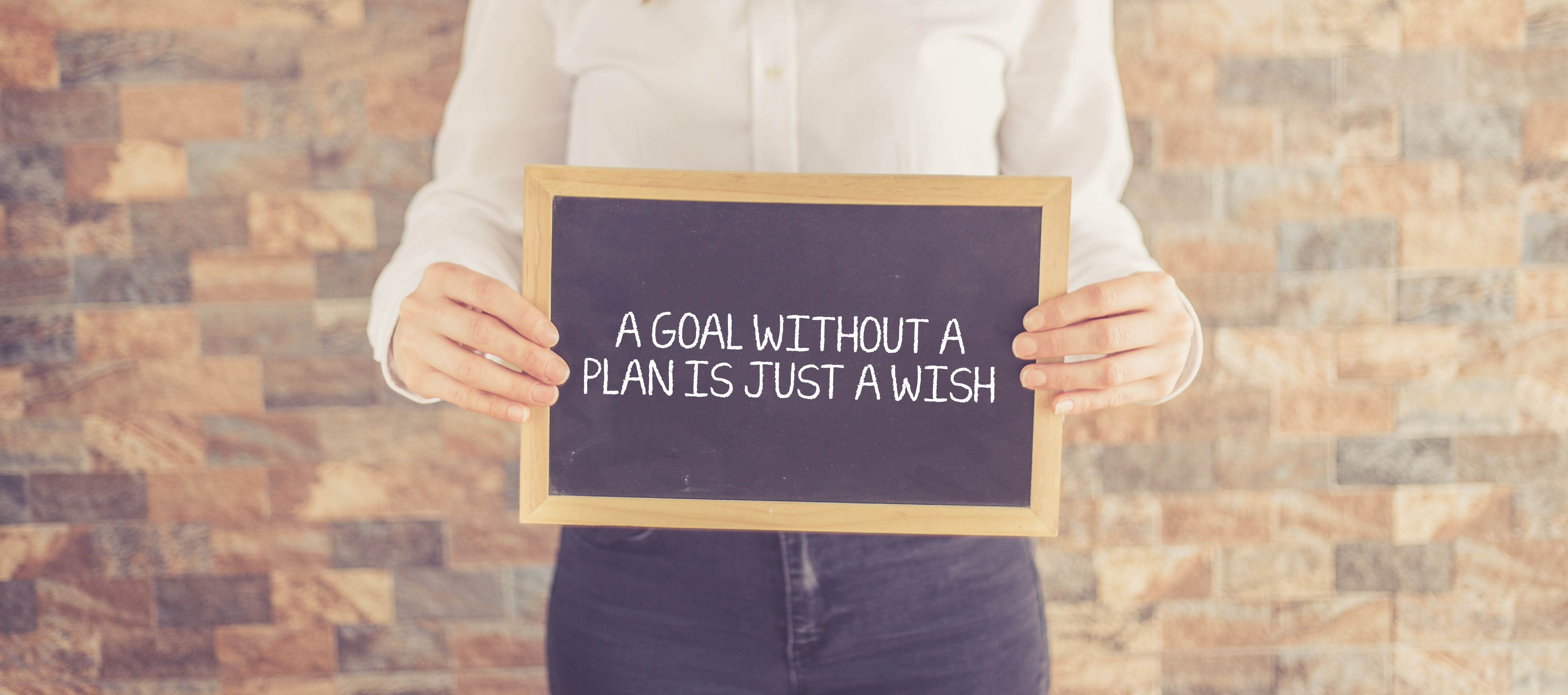 Now that New Year's is a few weeks behind us, how are those resolutions going? If your answer is "not as well as expected," don't worry. 80% of people who make New Year's resolutions lose their momentum around late-January or mid-February (Source: US News & World Report). If estate planning was on your resolutions list, you might have started the project but got overwhelmed and didn't finish it. You might have an outdated plan in place but just can't find the time to update it. Or, estate planning may even be a carry-over from your 2018 or 2019 resolutions. Tackling your New Year's To-Do list can be daunting or even stressful, but we have some advice to make the process a little more manageable. We can help! Here are five tips on keeping your estate planning resolutions.
Be Realistic. One of the primary reasons why resolution lists don't work is that people make their goals too extreme or unattainable. Instead of those lofty, life-changing goals – start with something that is realistic, concrete, specific. Create a plan that has clear objectives and identify the action steps you need to get there. For example, instead of something vague and overarching like "family estate planning" as the resolution, break that down into smaller goals. So maybe, 1) make an appointment with an estate planning attorney, 2) identify the types of paperwork you'll need, 3) create a safe and secure place to store the documents once you find them, 4) look through your home office filing cabinet for required estate planning docs, etc.
Plan Ahead. Before you try to tackle your estate planning resolutions, it is important to get into the right mindset and remind yourself why this is on your To-Do list. This goal is important to you because you want peace of mind knowing that your loved ones and your life's work are protected. While you're in this mindset and motivation, take out your calendar and map out this goal. Start when you're ready and be sure to give yourself plenty of time and flexibility. You can also talk about your estate planning goals with your friends and family. By talking about your plan, you're creating both a support system and an accountability group. You are also removing any negative stigmas attached to estate planning and serving as a positive example to your family.
Track Your Progress. One way to stay motivated is to track your progress and celebrate the small accomplishments. Again, short-term goals are easier to keep (and also easier to track). Once you complete a small project, be sure to acknowledge it! You are taking steps toward your New Year's resolution of estate planning, and each small success is getting you closer to your overall goal. Also, on the flip side, remember that missteps are okay and are perfectly normal. Don't be upset with yourself; just get the calendar back out, talk to your friends and family, and start working on the next small and specific project.
Avoid Making Repeat Mistakes. You may have had estate planning on a previous resolution list and just never got to it. Or, you may have started working on family estate planning and lost your momentum. Whatever the reason, you want to make sure that you can identify what went wrong and why – so that you don't repeat those mistakes in 2020. Don't beat yourself up. Figure out where the breakdown happened. Did you start the project before you were mentally ready? Did you give yourself enough time? Did you break the overall goal down into more realistic steps? Did you seek out help when you got stuck or overwhelmed? Take some time to figure out what did and didn't work, and set yourself up for success going forward.
Ask For Help When You Need It. In addition to talking to your friends and loved ones about your estate planning goals, it can also be helpful to speak with an estate planning attorney. At Brian M. Douglas & Associates, we help our clients with compassion in order to make the process of completing an estate plan as easy and stress-free as possible. We work closely with our estate planning clients to make sure they have the best plan in place for themselves and their loved ones. To schedule a consultation, call (770) 933-9009.