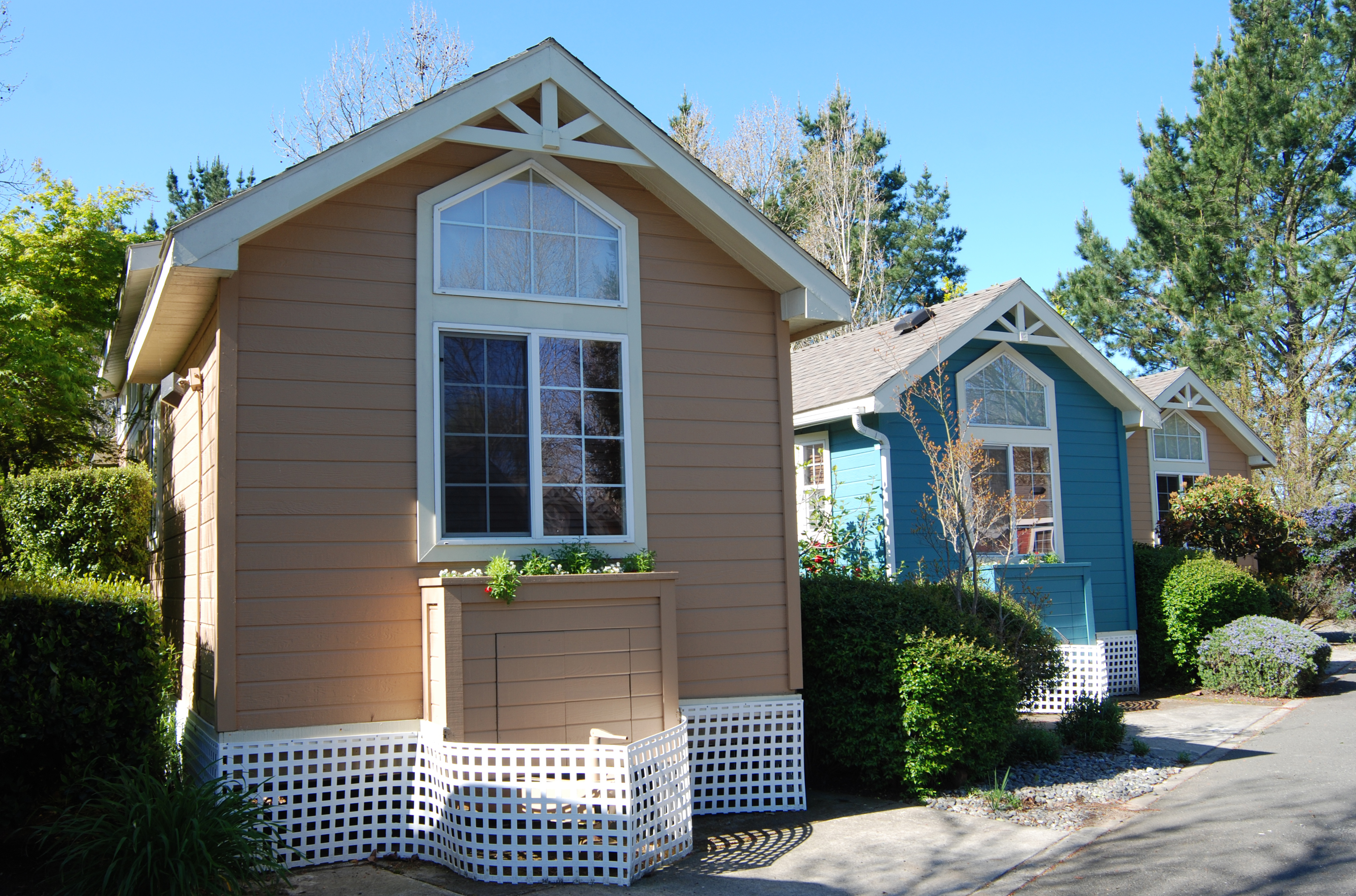 As the tiny house movement sets up shop in Atlanta, local municipalities have been slow to address concerns about zoning and construction amendments. Whereas some people were concerned about making the switch from a traditional home to a tiny house – the larger issue might relate to where those tiny houses can even be built.
Tiny House Defined
The average U.S. home is about 2,600-square-feet. A tiny house is less than 25% of that space. What is the appeal? For some, a tiny house promises a simpler life, where owners can save the time and money that they would have spent on a traditional home – and instead focus on experiences outside of the house. The lifestyle gurus at HGTV define a tiny house as any self-contained dwelling that is less than 600-square-feet. The City of Atlanta defines a tiny house as a house that is 400-square-feet or smaller (not including loft space).
Types of Tiny Houses
There are typically two different types of tiny houses. What Georgia zoning and property laws apply depend on the foundation of the house. First, there is the tiny house that is built on a permanent foundation. This can be a stand-alone house (one unit, one lot) or an accessory dwelling unit (AKA carriage houses or mother-in-law suites). If a tiny house is attached to a permanent foundation, it is categorized as a single-family dwelling.
The second type of tiny house is a tiny house on wheels (THOW). These are structures that owners have mounted on wheels, which makes them easier to move around. THOWs are legally considered recreation vehicles; many of them fall outside the scope of local zoning ordinances. Tiny houses on wheels can also face issues about parking.
Atlanta Zoning Jurisdictions and Tiny House Construction
Metro Atlanta has more than 60 different zoning jurisdictions, each with its own unique approach to land use. Zoning jurisdictions regulate the development of land and put limits on how the property may be used. This can include height, size, placement, and density specifications, as well as parking requirements.
Tiny Houses are also subject to these local zoning requirements, which vary widely from jurisdiction to jurisdiction. In order to address concerns about the inconsistent construction regulations, government leaders amended the International Residential Code (IRC) to account for tiny house projects. Under the IRC, the minimum habitable room size changed from 120-square-feet to 70-square-feet; the IRC now also includes a new appendix related to tiny house construction. The issue is, however, that the local zoning jurisdictions each need to adopt the amended IRC. So far, Georgia cities with zoning regulations in place related to tiny houses (both pro- and anti-tiny houses) include Atlanta, Chamblee, Clarkston, Decatur, East Point, Hapeville, Roswell, and Sandy Springs.
Georgia Laws on Tiny Houses
In May 2017, the Atlanta City Council voted to approve an amendment to city zoning laws that allows accessory dwelling units (ADUs), or a tiny house that shares the building lot of another, already-existing home. Under this amendment, the maximum square footage remains the same, but it can now be divided between the main house and a secondary house – as long as that secondary house is no larger than 750-square-feet. It also eliminated the ban on kitchens in these secondary structures. The amendment affects R5 zoning lots, which already allow for two-family residences, also known as duplexes. Areas with a concentration of R5 zoning includes Candler Park, Edgewood, Grant Park, Inman Park, and Old Fourth Ward.
Some local Georgia governments have been more proactive in the tiny house movement, even assisting with the creation of tiny house-friendly municipalities. So far, there is Cottage Court in Clarkston, the Little River Escape in Cloudland, Hummingbird Housing in Danville, Eco Cottages in East Point, and The Shire at Mountaintown in Ellijay.
Want to Learn More? Contact the Real Estate Attorneys at Brian M. Douglas & Associates
While tiny houses continue to rise in popularity, the issue is that local code and zoning regulations are not keeping up with the speed of the tiny house movement. Some local governments have been more proactive than others. But if you are dreaming of the tiny house life, it is best to seek out a municipality or neighborhood that is already tiny house-friendly.
If you have additional questions about tiny houses and Atlanta's zoning jurisdictions, please reach out to our experienced real estate attorneys at Brian M. Douglas & Associates. You can contact us (770) 933-9009.