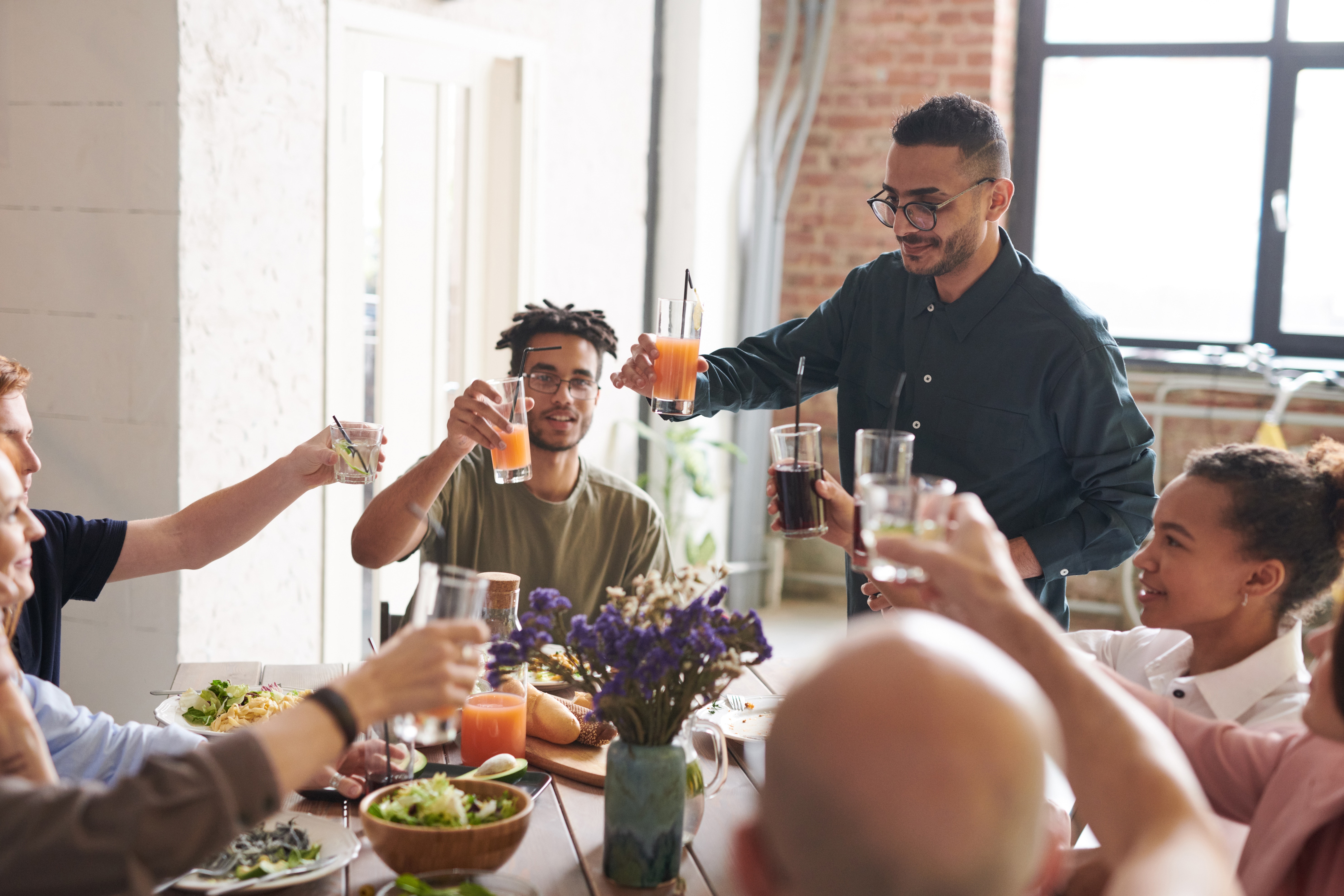 If you've been meaning to talk to your parents about their estate plans but have been having a hard time picking the right time and place, you might want to bring the topic up during the holidays. With Thanksgiving this week and the rest of the holiday season right around the corner, now is a great time to start preparing for such an important conversation.
While it may seem awkward or uncomfortable to bring up this discussion, the holiday season actually provides a great opportunity to talk to your family. Everyone is gathered together, in one place, and they are not distracted by their usual day-to-day responsibilities. It is important for the family to know if your parents have any plans in place when it comes to their medical care and any final wishes. Knowing this information now can save everyone stress and frustration later or in an emergency.
To approach the topic, you can start by having some smaller conversations with other family members about their estate plans. After you've tested the conversational atmosphere, you can wait for it to come up organically in a group conversation. For example, one of your parents might start a family story or talk about a family heirloom – and you can gently guide the conversation from there. Or, you could get the ball rolling by talking about your own estate plans or asking your family for some advice about your estate planning options. A fourth way to bring up the topic is to have a family member or a family friend who best relates to your parents to start talking about estate plans. This way, your parents may be more open to the discussion.
Once you've introduced the subject matter of estate planning, medical wishes, or final wishes, there are a couple of things you should absolutely ask your parents about. This list includes:
If they have a will or a trust
Who is their estate executor?
Whether they have an advance directive in place
What instructions they have for their medical wishes
Who is their medical executor?
If they have created a financial power of attorney
Who their financial power of attorney is
Where all of the important medical, financial, and legal documents are stored
The purpose of this conversation is not to determine who is inheriting what – it is to talk to your parents about what they want to happen with their estate, and what their medical wishes are. In addition to talking to them, you should also make sure that they have memorialized their wishes in the appropriate legal documents (ex: will, advance directive, power of attorney).
If you are able to talk to your parents over the holidays and you find that they have not created any estate plans, it is okay to keep bringing up the topic. Contemplating your final wishes for your health and estate can be uncomfortable, and many people tend to push this task off until it is too late. But remember, having a plan in place can also provide peace of mind that your life's work and your loved ones are protected. And that is something to be prized, especially during the holiday season.
Brian M. Douglas & Associates is an Estate Planning, Probate, Real Estate, and Business Planning firm located in Atlanta, Georgia. Our goal is to help our clients with compassion; we want everyone to leave our office feeling less stressed and grateful that they hired our firm to assist them with their legal needs. Ready to get started? Call our office at (770) 933-9009 or contact us online.