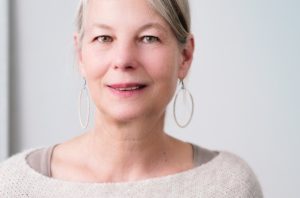 In February 2018, the Creating High-Quality Results and Outcomes Necessary to Improve Chronic (CHRONIC) Care Act was signed into law. This law, which will go into effect in 2020, will expand Medicare coverage for enrollees with complex chronic illness. The purpose of this law is to address the social as well as medical factors that contribute to long-term illness and to integrate uncoordinated health care.
Very often, chronic illnesses can be compounded by social factors such as nutrition, transportation, and housing and this may lead to multiple chronic illnesses that build upon one another. Over one-half of all Medicare recipients are treated for five or more chronic conditions per year, and this group accounts for three-quarters of all Medicare spending. In order to address this problem, the CHRONIC Care Act allows for more flexibility within Medicare to cover necessary non-medical benefits.
What Kind of Additional Coverage Does the CHRONIC Care Act Provide?
The CHRONIC Care Act expands the definition of what kind of benefits can be covered under Medicare. By addressing the social determinants of health, these additional services are intended to help Medicare beneficiaries stay independent, at home, and out of hospitals for as long as possible.
These non-medical, but socially significant, benefits can include home improvements (such as the installation of a wheelchair ramp or bathroom grab bar), transport to and from doctor's appointments, and home delivery of hot meals. By expanding coverage to include non-medical, often preventative, measures, lawmakers hope that this law will end up saving Medicare a significant amount of money (as an example, a bathroom grab bar would cost Medicare less than a hip surgery, hospital stay, and possible complications that may arise from a slip-and-fall).
I'm a Medicare Recipient. Will this New Law Impact My Coverage?
This new law does not impact every Medicare recipient. Instead, this law is limited to Medicare Advantage plans, which serve 19 million Medicare beneficiaries nationwide (about one-third of all Medicare recipients). These extra benefits are specifically for conditions such as diabetes, Alzheimer's, Parkinson's, heart failure, rheumatoid arthritis, and some cancers.
Previously, Medicare's guidelines required that all of its plans offer the same benefits and the same cost-sharing to all beneficiaries. Under this new law, Medicare's "uniformity requirement" is being interpreted much more broadly to approve different supplemental benefits for patients with different medical needs. The CHRONIC Care Act also eliminated the requirement that all Medicare benefits must be "primarily health related," which is what allows the broader coverage of social benefits, including at-home care for needs like bathing and dressing.
The CHRONIC Care Act will go into effect in 2020, and lawmakers will likely look to this coverage expansion within Medicare Advantage to decide whether the program should extend to all Medicare recipients.
I've Heard that the CHRONIC Care Act will Lead to More Technology in Care. What Does that Mean?
Because the CHRONIC Care Act expands covered Medicare benefits to include those that are not "primarily health related," many technological advancements will now be covered under the program. Telemedicine, which utilizes new technologies to provide remote care, could dramatically expand the possibility for Medicare recipients to stay in their homes longer and with more oversight. For example, pill dispensing machines, remote monitoring, and remote consultations with specialists, could all be covered under Medicare Advantage plans.
Beyond allowing expanded access to telehealth services, the CHRONIC Care Act actually includes financial incentives to promote wider use of these technologies. Some private partnerships have also come out of this new paradigm, including a relationship with Lyft to provide rides to doctors' appointments and Meals on Wheels to provide hot meals in the home.
Contact Our Atlanta Attorneys to Learn More
If you are a Medicare recipient and want to learn more about how this particular law could change your care or coverage, give us a call at Brian M. Douglas & Associates. Our phone number is (770) 933-9009.