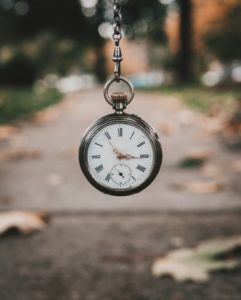 When thinking about building wealth and saving for the future, many investors are looking for ways to diversify their portfolios. For some, this means bonds, securities, and gold. Others are looking for something a little more interesting. Collecting rare instruments, vintage watches, fine wines, classic cars, minerals, sports memorabilia, and comic books are all ways to merge your passions with your wealth-building endeavor. But, are they really a good investment?
The Upside
The most obvious upside to investing in a collection: it is fun. Collecting something you are passionate about can be infinitely more interesting than traditional investments. Knight Frank, the London-based estate agency, gave the top five reasons people make luxury investments in its recently-released 2018 Wealth Report:
Joy of Ownership
Capital Appreciation
Safe Haven for Capital
Investment Portfolio Diversification
Status Among Peers
Making some investments that are not closely tied to the market's fluctuations can act as a form of insurance in case of a crash. Investing in non-liquid assets, like tangible personal property, is also a way to protect against inflation. However, the biggest reason to get into collecting involves being passionate about something. Collecting can be a lot of work, and it takes plenty of research and communicating with experts to learn how to properly value collectibles and identify fakes and flaws. If the idea of all that research is exciting to you, collectibles may be a good fit.
The Downside
If, on the other hand, you are looking for an investment opportunity to provide a sure return or a short-term boost to your portfolio, collectibles are definitely not the way to go. When you purchase collectibles, there is no guarantee that the item is going to be saleable at its appraised value. Instead, collectibles are a long-term investment that may never result in a substantial return.
Collectibles can be very risky, not just because the markets are subjective and influenced by popular trends. Tangible personal property, like collectible items, are more vulnerable than financial investments that are protected by the institution that holds them. Collectibles can be stolen, lost, or damaged, and they also can be counterfeit. It takes vast experience to be able to detect fakes from genuine collectibles, so you will either need to become an expert yourself or be willing to engage a trained professional who you trust to give you advice.
One of the other risks associated with collectibles is the difficulty in determining the market value of a given object. Although there will be publicly available information about a particular collectible market's trends, there are generally so many private sales that it is difficult to accurately determine value.
While collectibles are one way to diversify investments, if that is the only reason that you are interested in exploring them, we would suggest other options. Most people who invest in collectibles do so because they already have an interest in collecting as a hobby, they inherit a collection, or they are particularly passionate about one kind of collectible.
If you do not already have the beginnings of a collection, it is still possible to begin pursuing collectibles, but the process will likely be time consuming and expensive. To begin keeping a collection, you will likely need to spend a lot of time on research and acquisition of items and then spend a lot of money creating the appropriate storage conditions either in your home or in a professional storage facility. Additional costs, including those for auction, appraisal, storage, maintenance, and insurance, can all add up against the total value of your investment.
Is It Worth It?
Again, to some, the joy of owning items that hold personal significance may be worth it. If you decide that you are willing to put up the initial cost and time to create a collection, you may be pleasantly surprised by the returns that are possible. In recent years, art lagged behind classic cars and wine on the Knight Frank Luxury Investment Index. However, in 2017, art jumped back to the top of the list, when the average value of art sold at auction rose by 21%. This compares with the second-highest performer, wine, which increased in value by 11% in 2017. However, these numbers may not tell the whole story. Over the past ten years, classic cars were the top performers at 334% (compared to wine's 192% and art's 78%). Stamps, in case you were wondering, rose in value by 1% in 2017 and 103% over the last ten years.
If You Decide To Go For It (Or If You Have Already Started)…
If you are truly a collector at heart, and you are committed to getting into collecting as an investment, there are some practical things you should know:
Only collect objects that bring you joy.
Do not worry about trends or what is in right now. Instead, focus on what will hold your interest for the long haul.
Try to keep your collection to one specific type. You will be able to specialize more if you collect one kind of item (like comic books) than if you collect a bunch of different objects.
If it is marketed as "limited edition" or "collectible" — it is not.
Try to keep your emotions out of purchasing and selling decisions as much as possible. Passion can often overtake reason when it comes to collections.
Take the time to educate yourself about your collection. Know how to determine an object's value and spot counterfeit objects.
Keep a detailed inventory with descriptions of all the pieces in your collection, including where and from whom they were purchased, for how much, and who owned the object previously.
Make appropriate accommodations for the long-time storage of the items. Ensure that they are well-preserved and safe.
Have each item appraised by an expert and purchase specialized insurance.
If you do decide to pursue collecting, try to think of it as a hobby first and an investment second. By pursuing your passion, you will likely meet fascinating people who share your interests and really enjoy the process. If you are able to appreciate collecting in this way, then any profits down the line will be a fantastic added bonus.
What Will Happen To Your Collection When You Are Not Around To Care For It?
We see this all too often. Do not forget to include your collection in your estate plan! When you meet with an attorney and make a list of your assets, make sure that you include your collectibles as  part of your estate. Failing to take a collection into account, especially if it is of great value, can have serious financial consequences.
Many people choose to leave their collections in the form of a donation to a charitable organization. There may be significant tax benefits in leaving your collection to charity, and it could take pressure off your loved ones. In some cases, like that of fine art or minerals, collections can be donated to a museum as a group to be shared. In other cases, the charitable organization will simply sell off the collection and benefit from the proceeds. If keeping your collection together is important to you (rather than each piece be sold off separately to various buyers), it will be important to memorialize this with a museum or charity ahead of time.
If you do leave your collection to loved ones, make sure that you leave instructions. Your heirs may not be as knowledgeable as you about your collectibles, so it is wise to leave them with a record of what each item is, its estimated value, and why you wanted it to be a part of the collection. It may make sense to leave your heirs with the name of an expert or dealer who can give them advice.
Contact One of Our Atlanta Estate Planning Attorneys For Assistance
If you are a collector, or if you are thinking of starting a collection as an investment, call our Atlanta office at 770-933-9009 to schedule an appointment with one of our experienced estate planning  attorneys today!